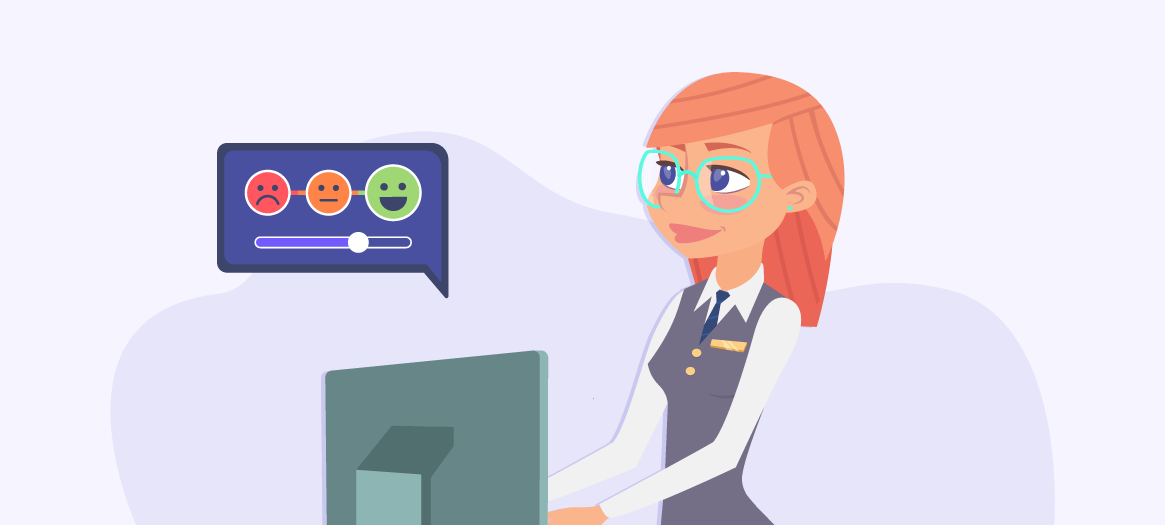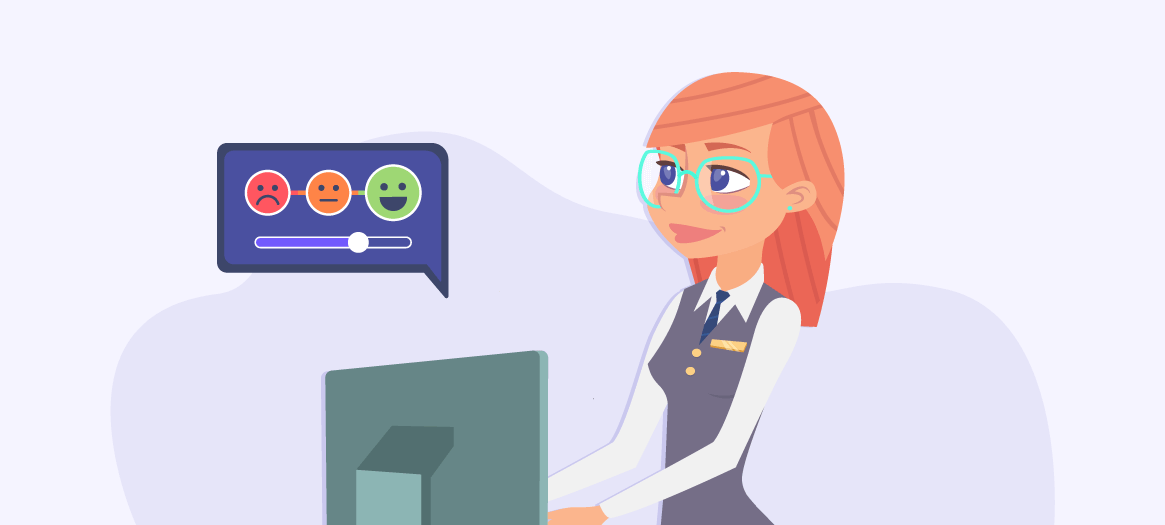 Online reputation 3:00 Min read
Tips for improving your online reputation: responding to reviews
Today, whether your hotel or chain manages its online presence or not, your customers, and even your most loyal followers, will talk about your products or services in some places on the network.
Cristina García Marketing Consultant de Amara
---
In a previous post, we explained how important it is for your brand to manage its online reputation. Nowadays, regardless of whether or not your hotel or chain manages its online presence, your guests (and even your most loyal followers) will always leave online reviews about your products or services, whether on social media or tourist sector reputation websites such as TripAdvisor or Booking.com.
While some brands choose not to respond to online comments, users appreciate it when companies go the extra mile and respond to these online reviews. When guests receive feedback about their comments, it makes them feel that the brand takes its guests, and their opinions, into account, which allows them to keep improving their service.
Of course, in order to give this impression, you must know how to respond to reviews. A response to a review, if not done correctly, can become a double-edged sword that ends up damaging your online reputation.
Tips for correctly responding to reviews
In order to start giving feedback correctly without this damaging your brand's reputation, follow the steps given below to create your review response system that will help to improve your online reputation.
1. Find out which websites are used by your guests.
Nowadays, the internet is home to a huge number of websites where clients can leave their opinions about certain services. Some guests prefer to be proactive and seek out the brand, leaving comments on their social media platforms. However, sometimes it's important for your brand to actively seek out the guests.
It is therefore crucial to find out which websites are used by your guests and to start managing reviews when they are posted. Not only does this allow you to remain up-to-date with regards to your guests' opinions, but it also means that you don't need to be present on the websites or social media networks that are not used by your guests. This will allow you to save time and resources, allowing you to pay better attention to reviews as and when they are posted.
2. Don't reply exclusively to positive reviews.
It's true that brands often feel delighted when they receive positive reviews, and there's nothing wrong with writing a message to show your appreciation. However, this simple habit may have a negative impact on your brand's reputation.
Guests appreciate it when a brand acknowledges that there is always room for improvement, using their reviews to help them refine and improve their services.
It is therefore crucial to respond to both positive and negative reviews, without ignoring any of them.
3. Analyse the main aspects of the review.
If there's one thing that is capable of damaging your online reputation, it is leaving the same response to every review. Of course, users like to feel appreciated and see that their opinion is being taken into account. However, if they go out of their way to share their opinion, they expect something more than a standard reply in return.
One way of ensuring that you don't fall into the trap of repeatedly leaving the same response is by analysing the main aspects of the review. For example, you could comment on something positive that the guest enjoyed about your service, and also respond to any negative aspects of the review. This ensures a good balance, and shows the user that you have read their entire review. For both positive and negative aspects, you must remain neutral.
4. Encourage the user to keep in contact with you.
Sometimes you will read very short reviews. Other users, meanwhile, might leave a rating without writing a comment. In these cases, instead of simply thanking them for their rating, we highly recommend leaving the door open for the user to keep sharing their opinion with you further down the line.
You could encourage them to continue sharing their opinion on review websites, or even invite them to contact you via your customer service email address so that you are always on hand.
5. Be sure of the context before responding.
One of the most common problems when responding to a negative review is to respond not only in a generalised manner, but without properly responding to the specific problem mentioned by the guest. When a user leaves an online review, he/she hopes that the brand will remember who they are and will know how to leave a specific response to their comment. As such, if you don't know who the user is or aren't sure what happened during his/her stay, contact your team members to gather more information about the context of the review.
Users can detect a possible lack of communication amongst team members just by the way in which their review is responded to, which could harm your brand's online reputation.
6. Draft an emergency protocol.
In some unfortunate cases, serious problems may arise in an establishment that can be harmful to the client. These events don't always take place due to company negligence. Rather, there may be external circumstances that affect your service. However, in both cases the guest will hold the brand entirely responsible.
As such, we strongly recommend drafting an emergency protocol that allows you to respond to serious reviews following a problem in your establishment. Users will expect a real and honest response on behalf of your brand, as failure to acknowledge the severity of the event could cause further damage to your online reputation.
How to avoid negative reviews?
Besides knowing how to manage reviews that have already been posted, clients will appreciate your brand even more if you manage to solve their problems during their stay in the accomodation. This is sometimes made possible by clients communicating their suggestions at reception. However, not all guests will have enough time to do so. Others, meanwhile, will share their dissatisfaction directly online, even before they check out of the hotel.
In this case, how can guest satisfaction be studied during their stay? One very effective way is to conduct guest satisfaction surveys during their stay, as this will allow you to detect unhappy guests before they have checked out from the establishment, giving you the opportunity to solve their problem during the stay and even surprise them.
This may help to stop negative reviews being posted on TripAdvisor, or may help to turn them into positive ones.
By creating an internal reputation system, you will be able to resolve guest dissatisfaction before they check out from your hotel. By doing this, you will also ensure that you are left with enough time to resolve their problems, which is often the cause for negative reviews.
---