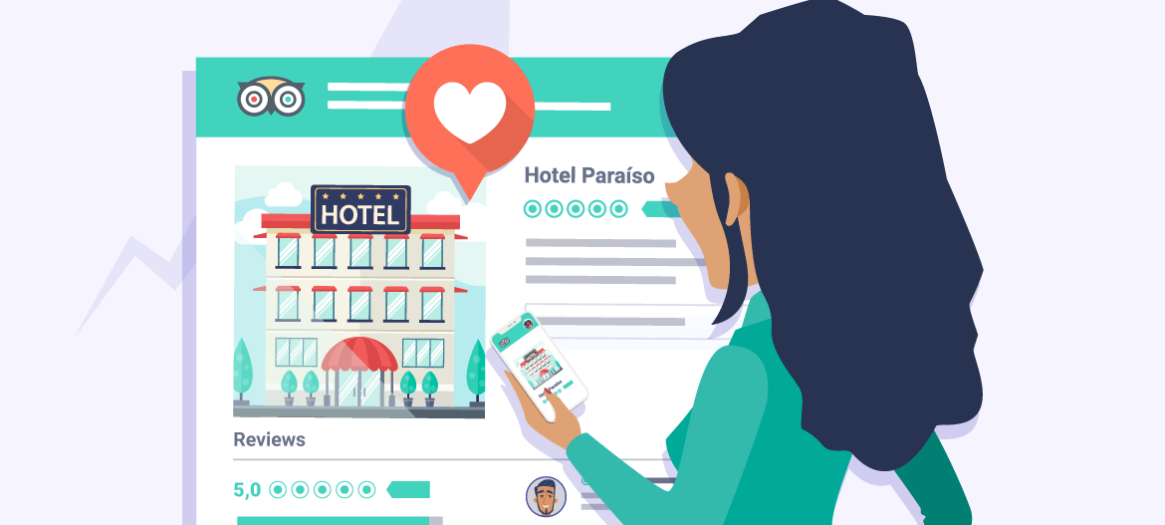 Marketing 2:30 Min read
How to use Hotel Data to generate a more significant impact of your hotel brand
Among other advantages, compiling your guests' details can help you to create and maintain their relationship with your hotel brand. Whether to improve the relationship with guests who have stayed in your hotel in the past or even in-house guests, Hotel Data can help you to generate a bigger impact of your hotel brand on your consumers.
Cristina García Marketing Consultant de Amara
---
Why is it so important to have an impact on guest satisfaction?
Nowadays, guest satisfaction during and after their stay is more important since it directly affects the reputation of the property.
Guests share their experiences and impressions of the hotels where they stay on several online portals such as TripAdvisor, Booking, TopHotels, etc. and a great number of people visit these portals before deciding on where to stay.
Portals such as TripAdvisor give a lot of importance to the constant flow of opinions to evaluate the properties and place them in their rankings. These portals have such an influence that it has been proved that a ranking change on TripAdvisor impacts in 10 or more percentage points in terms of reducing or increasing sales.
Due to this current situation, the publication of negative comments from guests has become a true challenge for hotels. Although hotel managers can solve some problems on the spot, there may be unfair negative comments that do not reflect the real reputation of the hotel.
Is it possible to reduce the number of negative comments on reputation portals? Hotel Data enables an ideal option for this situation, creating an internal hotel satisfaction measuring system.
This system consists of sending an e-mail to guests once they have connected to the hotel wifi and after their details have been compiled. This communication will suggest the guest to evaluate their satisfaction on a scale from 0 to 10 as well as to add a comment. By doing so, it will increase the possibilities of solving the problems that have originated the negative comments and to drastically reduce the number of the same on online portals.
An immediate response to guests' needs represents an improvement of communication and the improvement of global guest satisfaction even before they leave the hotel.
An additional advantage of surveys during the stay is a more in-depth monitoring of satisfaction, and you can use hotel Data to automate post-stay reminders so that guests can evaluate their experience on opinion portals.
By asking them for their opinion about the service received, a feeling of differentiation is fostered, you show that you care about them and they will relate to your brand, having a positive impact on their perception.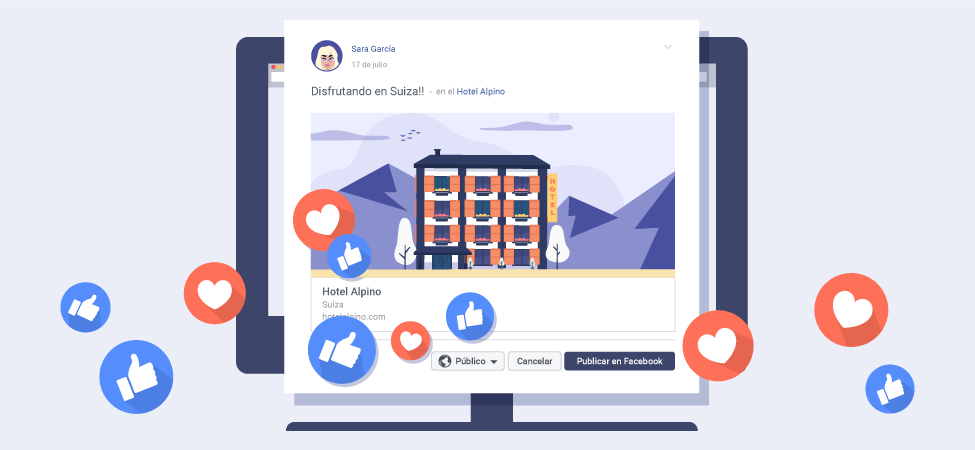 Helps your hotel brand to go viral on social media
Your presence on social media can also cause a significant impact on the opinion of your guests. Every day, travellers share anecdotes of their holidays on their profiles naturally and spontaneously. By doing so, many times guests do not provide information on the hotel brand. Is there a possibility to manage to impact these publications so that more publications about the hotel are posted?
Obtaining the guest's details after they connect to the hotel wifi can also enable an automated process for the guest to share a post on Facebook. This process can help an average hotel with around 100 rooms to reach a 40 % monthly publication ratio. As benefits for your hotel brand, it would increase the number of impressions of your brand on Facebook while also increasing the generation of clicks to your property's website and the increase of potential future hotel guests.
And what if guests are not aware of your hotel brand?
Brand awareness poses a more manageable challenge for big brands, but with so many properties and groups in the hotel industry, the challenge is more significant. Especially for properties that have a brand that differs from the brand of the group they belong to.
To create awareness of your hotel brand, it is essential that you communicate with guests from the very beginning so that they get used to receiving communications from your property. This is possible through the generation of Hotel Data, which enables to communicate at the right time, and with personalised e-mails for your guests. Based on your guests' details you can prepare welcome gift communications to announce activities in the hotel, congratulate them on important occasions such as birthdays and, as we previously mentioned, to suggest them to share their degree of satisfaction with the hotel, among other things.
In this way, you would build a relationship of trust between your brand and your guests that would make your guests expect to receive communications about your hotel and start making them aware of your brand.
For this reason, it is essential to send the right emails based on your guests' contact details.
---