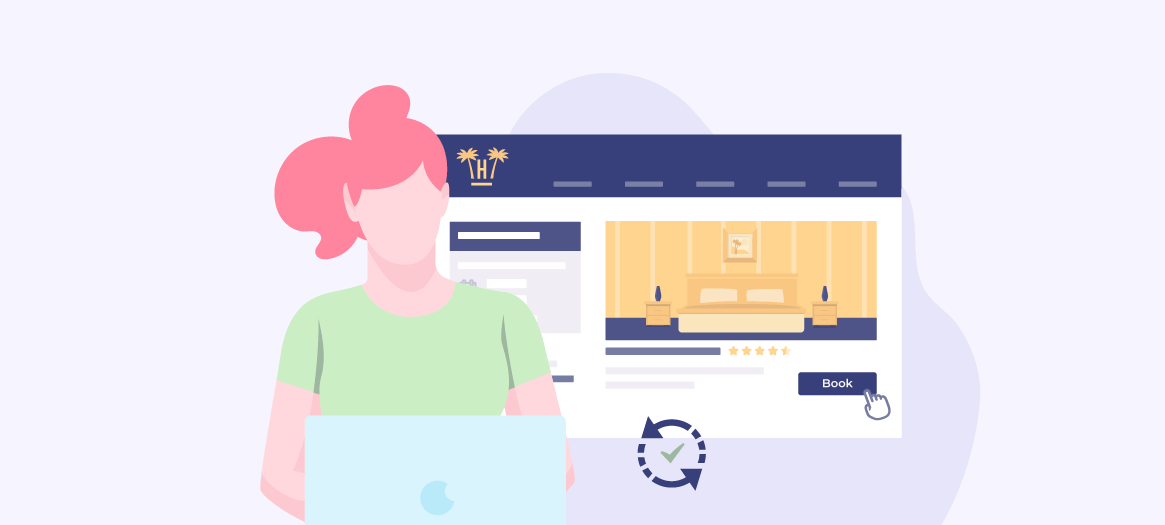 Marketing 3:45 Min read
Email Marketing Guide: How can email marketing lead repeat guests' reservations to the direct channel?
Learn all the strategies, technologies, tips and tricks to turn email marketing into a powerful channel to disintermediate bookings. In each article we teach in a practical way and with examples everything you need to implement in your campaigns. Ready to launch your email marketing strategy? Let's start!
Marga Escandell Content Manager
---
For decades, email marketing has been a valuable tool for sales departments all over the world. However, in the hotel sector it has never been as paramount as it is in other industries, due to the sales nature of the hotel industry itself.
In such a peculiar sector, sales are mainly generated through intermediaries (OTAs, TTOO). The main disadvantage of working with intermediaries is that customer data, interesting from an email marketing point of view, are not shared by the third party.
As a result, hoteliers have not been able to keep a database of their own guests and have therefore missed on the opportunity of establishing a direct bond between the hotel and the guest, which isvital to consolidate an essential source of direct reservations such as email marketing.
Since they did not have enough customer data to generate a noteworthy volume of repeat guests' direct bookings, up until now, it has not really been a strategy that has been implemented with determination in this sector.
How to build a guest database
Following the innovative processes and strategies to obtain suitable volumes of quality data described in the Hotel Data Advanced Course book, email marketing can become one of the main tools to generate reservations through the direct channel.
Remember that Hotel Data is a whole universe related to the data generated related to guests that have already stayed or are going to stay in a hotel and that can also be activated to obtain results related to direct marketing.
Hotel Data comprises the following data categories:
BASIC DATA
Verified email
Nationality
Age
Language
Gender
GDPR status
TRANSACTIONAL DATA
Booking channel (Booking.com, Expedia, Direct Web Channel…)
Guest travelling alone or accompanied
Reservation with children
Reservation with babies
Number of days before the stay that the reservation was made
Extra expenses during the stay
As we already know, all bookings coming from commissioned channels will not generate basic Hotel Data since they are never shared with the hotel. As an alternative, the hotel can collect these manually during the check in or check out or automatically, which is much more effective as explained in this article.
Why is it important to have Hotel Data to run email marketing campaigns?
When a hotel brand implements the automated generation of Hotel Data, it will obtain between 60 % and 95 % of the total hotel guests staying in each property. A very significant change since hotels only manage to generate an average of 5 % and 10 % of Hotel Data.
This is why when there is no professional automated data collection system, collecting the volumes and qualities required for email marketing to make sense, from a profitability point of view, will become a titanic mission.
Imagine a 200 room leisure hotel (open during seven months) where nearly 20,000 unique guests stay. If the hotel does not have an automated Hotel Data generation system, in an optimist scenario, by the end of the year it will have a maximum volume of 1,000 or 2,000 guests. In this case, we would be dealing with multiple potential errors: wrong email addresses because they have been handwritten, the privacy status of each guest and GDPR agreement is not accurate…and once they go through a verification process, the volume would be even smaller.
However, the same example for the same property but on this occasion using a professional Hotel Data generation tool, the hotel would have around 12,000 and 19,000 unique quality contacts of guests.
For a property like this, using a Hotel Data generation tool for three years in a row would mean having 50,000 quality contacts of guests, ready to be activated in an email marketing specific tool.

This volume is more than enough to generate a significant impact on new bookings by repeat guests through the direct channel.
Which is the minimum volume of Hotel Data necessary to start seeing results?
As a general rule, email marketing actions aimed at generating new repeat guests bookings through the direct channel will not generate a meaningful impact until the automated Hotel Data generation tool has not been working for at least four or five months. After this period, we will have generated at least between 25 % and 40 % of Hotel Data.
In our previous example, the 200 room property after four or five months would have managed around 7,000 quality contacts of guests. Of course, a property could start launching email marketing campaigns with a lower percentage of generated Hotel Data. Still, in the end we always expect results after investing efforts in any marketing action.
Since it is a leisure hotel, we expect that the average number of guests per reservation is 2,5. As a result, the property receives through its different sales channels nearly 8,000 bookings during a whole year. After three, a property like this will be able to generate nearly 10 % of its total sales due to email marketing and Hotel Data. In only three years it will depend a 10 % less on commissioned channels. In six years it would be 20 %, and in nine 40 % of the total sales will be email marketing related.
With the right email marketing tools and strategies, we can obtain an average of 100 new bookings of repeat guests out of every 100 quality contacts generated through the direct channel, thanks to a Hotel Data tool.
As we can see, Hotel Data changes the potential of email marketing and it is the critical change that the hotel sector faces.
When the Hotel Data problem is solved once a professional tool has been implemented, we must focus on implementing the processes, tools and suitable strategies to maximise sales.
>> In our next article we will explain why email marketing is the best strategy to generate direct reservations by repeat guests.
---