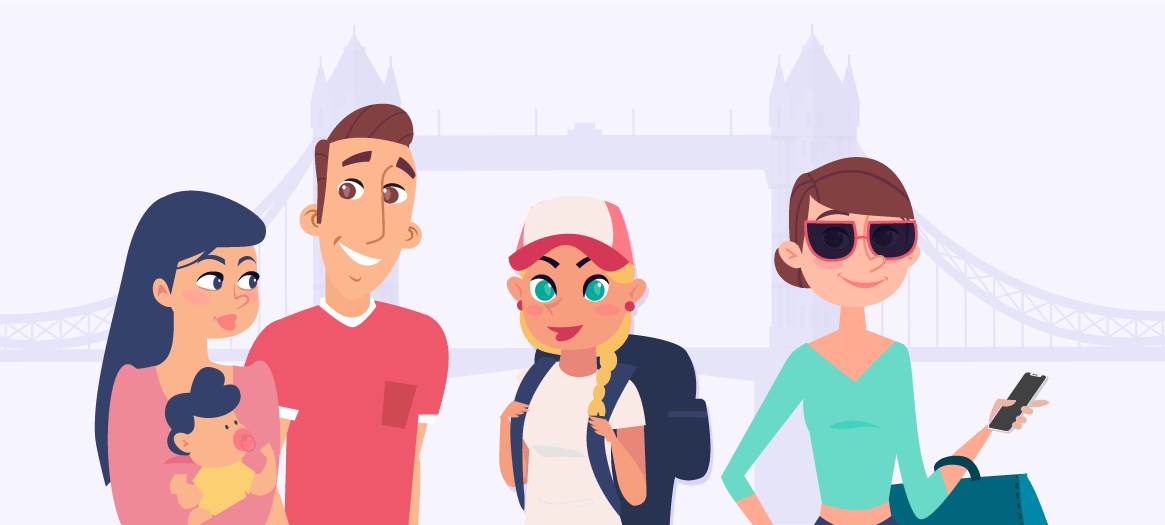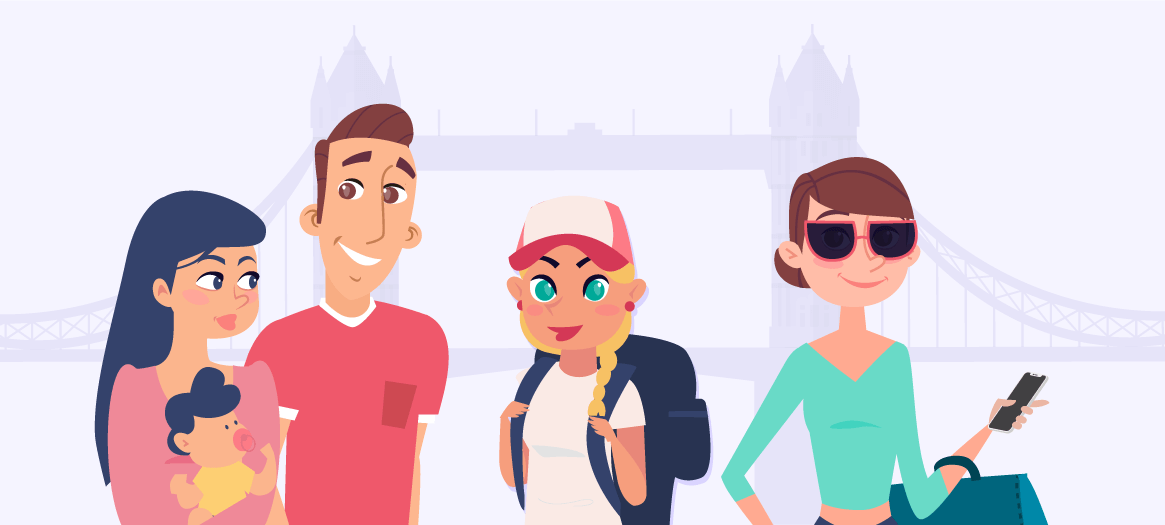 Hotel loyalty 3:50 Min read
Customer types and trends that affect your guest
The Internet has led consumer trends to vary significantly over the last 20 years, and one of the sectors that has experienced a substantial impact is the hotel industry.
Tomeu Fiol Marketing Manager de Hotelinking
---
Online sales possibilities have revolutionised tourism brands, however, with all the network alternatives available, customer demands and preferences have also been affected and evolved over time.
Today, we are facing a highly competitive landscape in which the need to know and understand the guest is fundamental in order to employ appropriate marketing and sales strategies. Being aware of needs and preferences of your guest can help you to significantly increase direct sales and thus, the revenue of your hotel.
So, what types of customer can we identify in hospitality?
Regardless of their nationality, it is possible to define several customer typologies which help to establish an idea of the different market types that the establishment can target.
1. Families.
Families are one of the classics in the hotel sector and this type of customer has essentially had the same priorities for years. The family decision-maker, i.e. the person making the booking, knows that leisure and catering services are essential. For this reason, during the research process, they will only consider establishments that can adapt to suit their family.
On the one hand, this decision-maker will have an absolute necessity to keep the youngest and/or teenagers entertained, so will look for an adapted hotel with appropriate facilities. They will also make sure that there is a catering service which offers meals suitable for the little ones.
On the other hand, the objective of the decision-maker will be to take a break from their daily routine and they will look for activities which will allow them to relax, accompanied by their partner, or perhaps keep them active in a distinguishing environment, accompanied by the youngest members of the family.
2. Tourists.
Tourists are a type of customer for whom the hotel is an experience in itself. A tourist looks for the comforts offered by the establishment, so all additional services play a fundamental role in the enjoyment of their stay. However, the guest also wants to discover the essence of the destination in a way that is simple, so visits (often guided) will be key.
This is the type of customer whose opinion has also been fundamental to those establishments which are centred on "beach tourism"; however, there are a wide variety of different profiles within this category, according to location and trends.
3. Travellers.
Leisure, tours and the most active experiences are fundamental for self-proclaimed travellers (non-tourists), a type of customer for which the establishment is solely an addition, as they are interested in the destination and the experiences they have there.
This type of customer is an avid consumer of information regarding local culture, someone who is interested in discovering the lesser-known and most unique locations, how to get around independently, in addition to the types of events that may coincide with their stay.
4. Special.
Whether they are elderly customers or have a disability, special guests have very specific needs and are looking for a more specialised or adapted type of hotel. In these cases, although the final customer may be of one type or another, this may not coincide with the decision maker, i.e. the person researching and making the booking. These special customers choose destinations and activities that suit their abilities and, in many cases, group experiences are valued.
5. Business.
20% of global travellers do so for work and consequently, these business travellers could become the most important market for many inner-city hotels, a market which, occasionally, is not solely work-based, as we will see.
This is a type of executive customer that has very specific needs in terms of commodities which enable them to continue with their routine, in addition to having access to all the technology required in order to work. They may also require rooms enabled for the planning of specific events. In fact, MICE tourism is a great source of income for large cities.
6. Luxury.
Although in the other groups we can identify disparate purchasing powers, the type of customer that demands luxury is clear that the cost of its demands and preferences can be high. This customer looks for exclusive, unique experiences, an excellent, limited service, with privileges that are not offered to the general public.
7. Eco-friendly.
The main goal for eco-friendly travellers is to enjoy the environment in its purest, most natural state. This growing type of traveller goes in search of sustainable experiences and takes into consideration the impact of their actions and the services they acquire, in order to reduce the consumption of natural resources. This type of customer demands specific information and consciously aims to contribute to the local economy.
Which consumer trends may affect them?
Although these are the types of customers or markets with which we start in order to implement marketing and sales actions, the truth is that many have been marked by different trends that have affected their form of consumption in the sector. Trends you should take into account when it comes to attracting, retaining and addressing your final hotel guest.
1. Online communities.
Online reputation management platforms such as TripAdvisor have had, and continue to have, a significant impact on hotel customer consumption. Transparency and the need to manage reputation online is fundamental in this sector, as opinions and comments are a decisive factor in brand positioning.
2. Online Travel Agencies.
In general, OTAs or commission channels have earned the trust of consumers for their competitive prices and ease in terms of booking management. In particular, they have altered distribution channels, detracting value from the establishment information and becoming an obstacle in the direct communication between hotel and guest.
3. Sharing economy.
Currently, there are also other companies in the tourism sector, such as Airbnb, that increase competition, reinforced by the fact that these tourist properties do not comply with the same rules and regulations as traditional hotels.
4. Environmental awareness.
People are becoming increasing aware of environmental and social issues. Aligning with this trend and ensuring transparency is important, even for those establishments that do no host eco-friendly customers among their types of customers.
5. Bleisure options.
Bleisure tourism (business + leisure) is a trend that affects business travellers, as they add leisure days to the trip in order to discover the city on their own accord. In fact, more than half of all customers which fall into this category have been affected by this trend and consequently, the information they consume and the services they acquire are more than just work needs.
6. Digitalisation.
Following the online consumption phase, today, the proposal of palpable digitisation in the same establishment is increasingly important for the guest, especially for younger generations. This is a factor that can be considered an opportunity, as long as the customer profile of the establishment is well known.
7. Overall experience.
Last but not least, the overall traveller experience is the base for many current marketing and sales strategies. An experience or purchase cycle that depends on the type of profile.
So, what types of customer profiles should you take into account?
When discussing customer types, this categorisation falls short in terms of establishing appropriate strategies. Due to the trends that have affected consumption within the tourism sector, the most important today, if applicable, is to ensure a better understanding of the profiles of the customers who frequent the establishment.
If you think about it, your real guests may only correspond to two (or perhaps one) of the aforementioned categories, but the reality is that your guest's needs and preferences may vary depending on their purchase cycle status. This is why it is essential to define buyer personas.
Establishing these buyer personas and discovering their form of consumption during a purchasing cycle or experience is what will help you implement the adequate strategies. In order to define them, you must rely not only on socio-demographic data, but also on an assessment of qualitative information, skilfully obtained, stored and managed by way of a CRM.
This program will enable you to segment your customers using a large number of criteria that, if enriched with PMS data, can increase much more and create very accurate lists. The more personalised email campaigns are, the more likely they are to influence the recipient. This ultimately has a positive impact by increasing direct sales and increasing the loyalty of your guests.
---