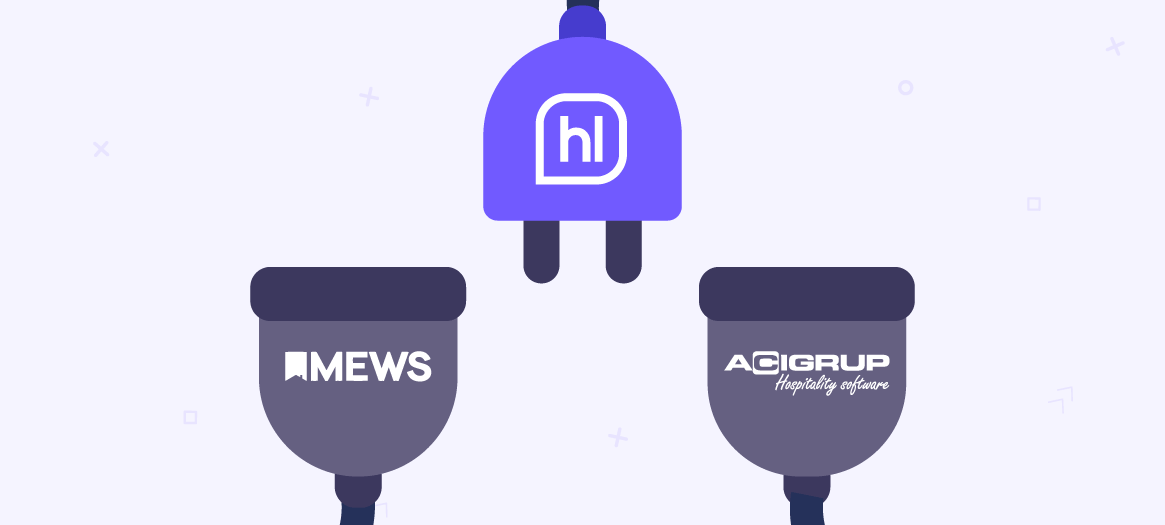 Updates 1:00 Min read
Our latest integrations: Mews and Acigrup
Hotelinking is increasingly connecting to a wide range of property management systems to transform the possibilities offered by guest data.
Marga Escandell Content Manager
---
Our solution facilitates integration with several PMS and we have an open and flexible approach to any integration, including our own creation, that improves the day-to-day life of our clients and partners.
The integrations with PMS represent a fundamental step to obtain a complete database of the clients of a hotel because information is retrieved and crossed between the one obtained through Hotelinking and the database already existing in the PMS. The result: enriched data that enables hotels to have greater segmentations when it comes to marketing campaigns to build customer loyalty and increase direct sales.
Among the most recent integrations are those with Mews, a highly flexible, cloud-based management system with a portfolio of more than 1,300 customers; and Acigrup, which has a large number of complementary solutions and connectivity, in addition to the PMS, with more than 1,000 customers in Europe and Latin America.
Hotelinking is integrated with the most well-known CRM, booking engines and WiFi providers in the market. These integrations avoid duplications, unnecessary or erroneous records and facilitate resource optimisation, in addition to increased process efficiency.
If you wish to find out more about how Hotelinking can integrate with your other providers, contact our specialised consultants and resolve all your queries regarding the integration process.
---